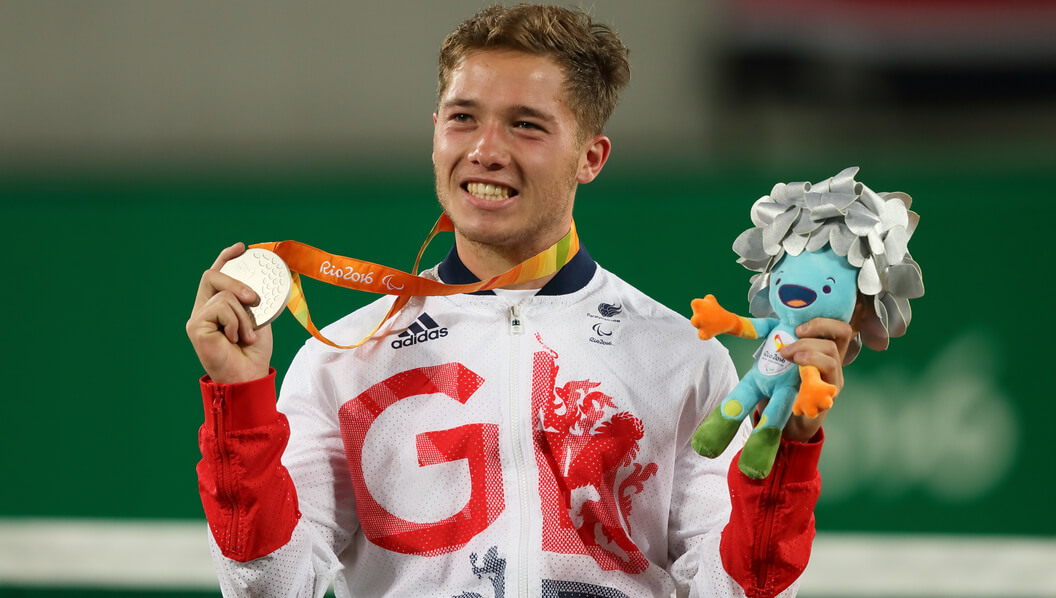 Transcript of video
Our ninth Google Hangout challenged schools up and down the country to think of questions about an often forgotten part of the Olympic and Paralympic Games – kit! Kit can have a key effect on an athlete's performance and kit designers work hard to develop new technology and fabrics as well as creating a great-looking design. Did you know that the Rio kit was, on average, 10% lighter than the kit from London 2012? This helped athletes to go faster and further than ever before!
Answering schools' kit questions (and more) we have two great guests.
Our first guest is double Paralympic silver medallist Alfie Hewett. A Wheelchair Tennis player extraordinaire, Alfie has been playing since he was only seven years old. Fresh from his success at Wimbledon earlier in the year, in Rio Alfie won not one, but two silver medals – reaching the podium first in the doubles, then the singles tournament, where he and his doubles partner Gordon Reid battled it out in the final. Twice a Paralympic medallist at just 18, Alfie is definitely one to keep watching!
Our second guest is Event Manager of the British Paralympic Association, Amy Roberts. Amy has worked in sporting events since the 2012 Olympic and Paralympic Games, taking on roles in the Commonwealth Games in Glasgow, the Rugby World cup, and – since 2015 – ParalympicsGB. In the run up to Rio, Amy's role saw her lead on kit selection, leaving her well placed to answer your questions! Watch the hangout now to find out about the new kit technology used in Rio, Wheelchair Tennis tactics, and which football team Alfie supports!