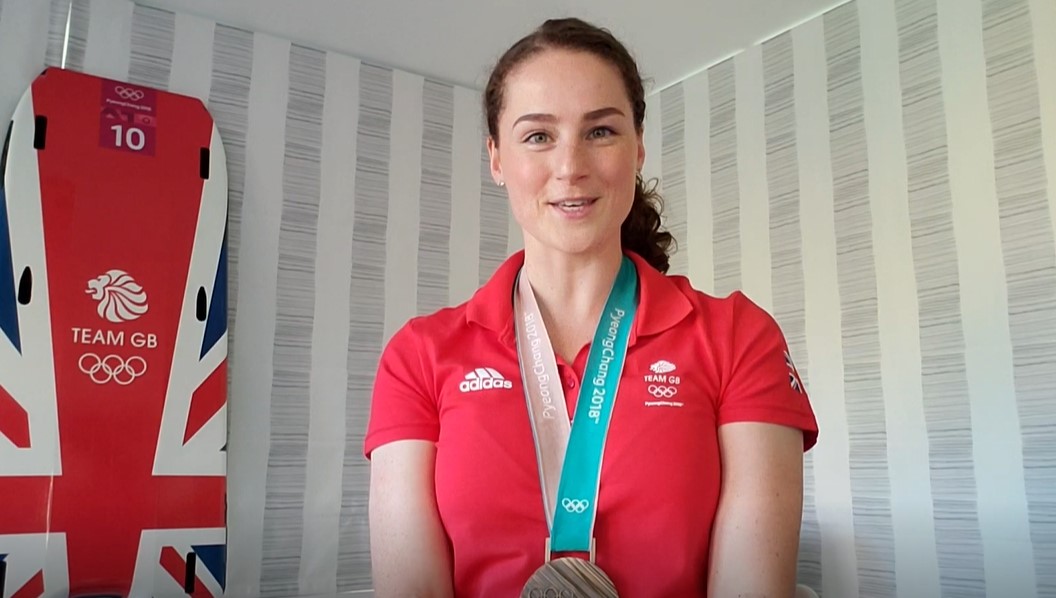 UK Anti-Doping (UKAD) has today launched a new classroom video lesson to support teachers in delivering the positive messages of fair play and respect to primary school children, featuring Olympic Skeleton star Laura Deas.
The free teaching resource, 'Inspired by… Laura Deas', is available on the UKAD website and right here on Get Set(!), and features Pyeongchang 2018 Olympic Bronze medallist Laura Deas. Deas shares her medal winning sporting experience and discusses how two of the Olympic and Paralympic Values, respect and determination, can play a part in everyone's lives, especially during lockdown.
For millions of young people around the country, the classroom has taken a different form over the past few months. It is at times like these that we all come together and rely on the values embedded within us to support us through the changes and challenges.
As part of UKAD's Clean Sport Week 2020, 'Clean in Quarantine' celebrates the importance of values on and off the field of play. With sport stars like Laura Deas, the 'Inspired by…' video looks to inspire and educate young people on how the Olympic and Paralympic Values can play a big part in both sporting journeys and day to day lockdown life.
'Inspired by…. Laura Deas' showcases to young people what we mean by determination and respect and how they too can develop these Values and encourage them in others. Within the video, Laura also provides a short physical challenge for young people to try at home or in the classroom to put the Value of determination into practice.
The video also links to Get Set and UKAD's Spirit of Sport resources which are available free to teachers and for home schooling. Including active games and learning ideas, the resources build core PE and oral literacy skills while further exploring the video's themes of respect, determination and other core values for sport and life. Together these resources provide multiple activities to help children aged 7-11 build an understanding of fair play in sport, the classroom and the home, helping them to make positive and healthy choices both on and off the field of play.
Get inspired today!