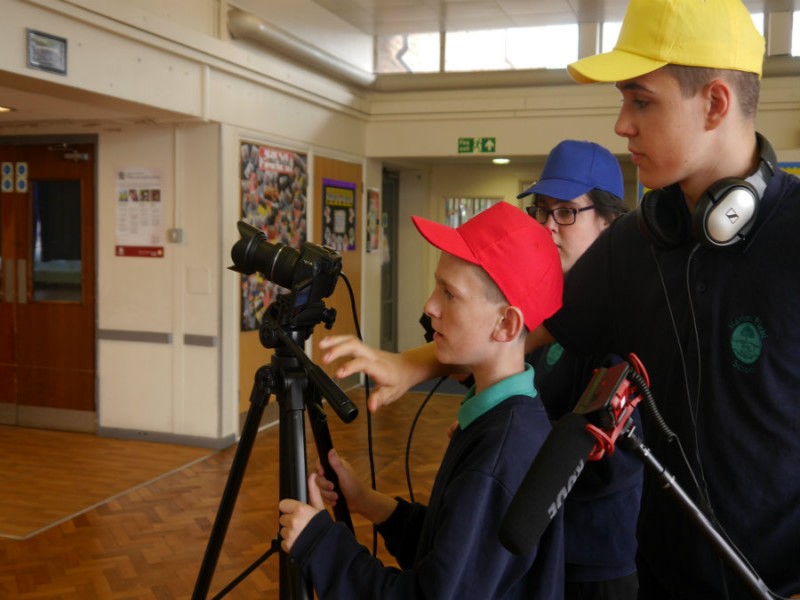 The first of our Get Set to be a Paralympic Champion film workshops took place at Market Field School, in Colchester, as a prize for entering their showcase into our Get Set to Be a Paralympic Champion competition. Market Field School have been challenging negative perceptions of children with a disability or special educational needs by setting up a multi school council.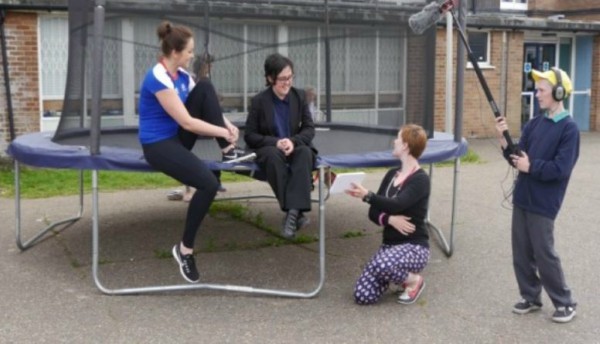 The film workshop took place at their school and included a special visit from Paralympian Rachael Latham, a Paralympic swimmer who took part in Beijing 2008. The day kicked off with the pupils from Market Field School deciding on the theme for their film 'Be the Best you can be' their school motto and inspired by the Olympic and Paralympic Games.
The pupils each took on a different role for the day including the camera person, reporter, director and sound person. The fun packed afternoon included the chance for the pupils to interview Rachael Latham, their teachers and film footage of 'being the best you can be' taking place around their school.
This is their film.
Their final film was also shown on a big screen at the London Aquatics Centre during National Paralympic Day on 26 July.
The competition is now closed, but you can still explore the Paralympic Values and journalistic skills with our Paralympic Champions resources.
Showcase your story and your school could win a workshop to make a short film inspired by the Paralympic Movement. Pupils and teachers will also have the chance to meet ParalympicsGB athletes.