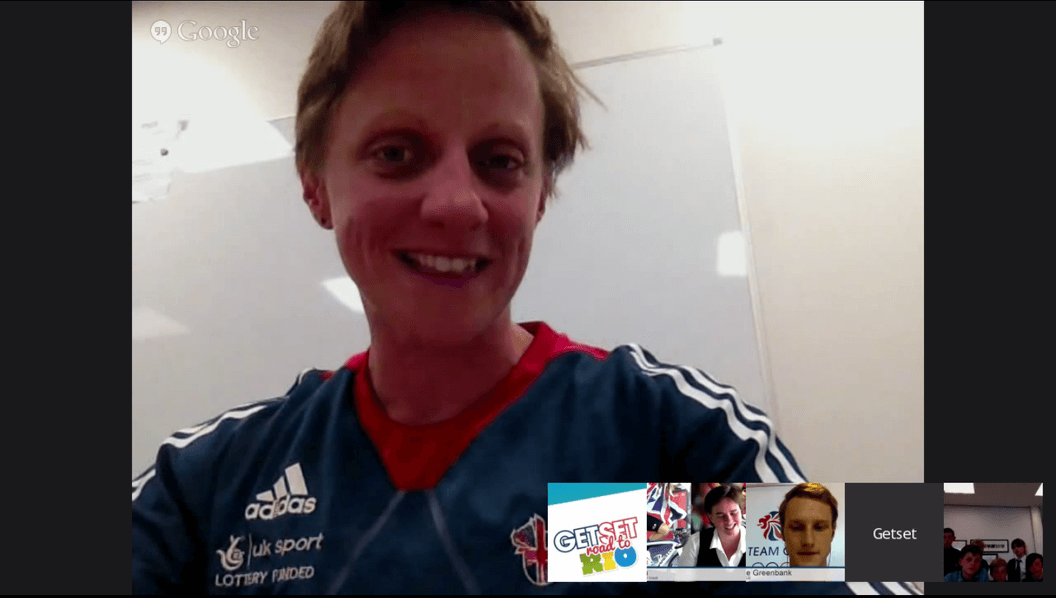 Transcript of video
Pupils from Netherthird Primary School and Kinnaird Primary School had some fantastic questions for our two hangout guests, Paracanoeist Emma Wiggs and Swimmer Luke Greenbank, in our motivation themed hangout. Find out who has inspired and motivated these athletes, from getting into sport and throughout their training, and understand what it feels like to take part in a big sporting competition!
Emma Wiggs competed at London 2012 as part of the Sitting Volleyball team and is now a Paracanoeist, which will be a new sport the at Rio 2016 Paralympic Games. Luke Greenbank was both an individual and team medallist at theYouth Olympic Games in Nanjing. Luke went on to compete as part of Team GB in the first ever European Games at Baku 2015.
Check out more hangouts for more great interviews with Olympic and Paralympic athletes, Team GB and ParalympicsGB support staff and other exclusive guests!