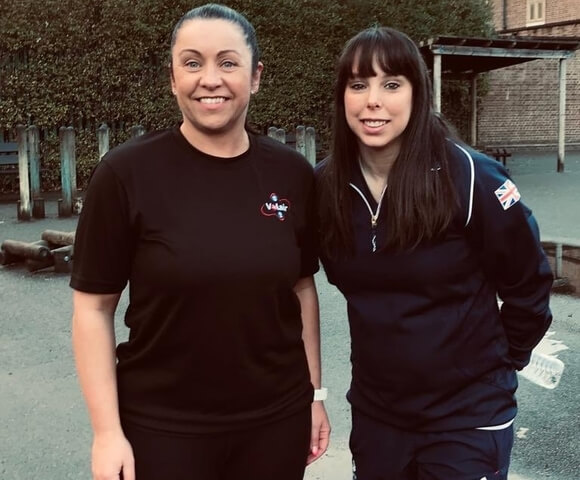 A RECORD BREAKING WEEK IN THE TRAVEL TO TOKYO CHALLENGE!
What a week! The Travel to Tokyo team kicked off our week with a bang visiting St Aloysius Primary School with Beth Tweddle MBE, it was amazing to join families from throughout the school in the morning wake and shake. We have also been amazed to see the number and variety of activity sessions logged from all our Travel to Tokyo teams last week, with over a thousand activities logged from across Liverpool and Merseyside, bringing the total number of activities logged on the challenge to over 9,000! Teams have been getting active with an inspirational range of activities, with hide and seek, Hip Hop dancing, majorettes, Boxercise, Morris dancing, and playing with younger siblings all contributing towards teams meeting their targets.
WEEKLY WINNERS
Congratulations to all teams who beat their targets last week! Our three lucky winning teams have each won a class set of hula hoops…
WOLF CLASS, Whiston Willis Community Primary School
ARMSTRONG, Ravenscroft Primary School
4OB, St Joseph the Worker Catholic Primary School
Last chance to win!
In the final week of the Travel to Tokyo pilot we want all teams to aim for new heights!
This week we're asking you to aim for a team personal best by doubling the number of activity sessions (of any and all kinds!) that you logged last week. There will be plenty of prizes on other, with the chance to win one of two class set of kites OR a two class sets of foam dice for your team, so get everyone moving!
What's more, there is also the chance for team leaders to nominate a family or pupil that has gone above and beyond to help their team on your journey to Tokyo so far for special recognition. Send us a short explanation of why you are nominating them and they could win a special prize!
Keeping moving!
The pilot and prizes may be coming to an end, but you can still use Travel to Tokyo to track your team's activity - ask your pupils to reflect on your journey so far, what will they choose as their team's next weekly goal?
Go for it!
がんばって
Ganbatte