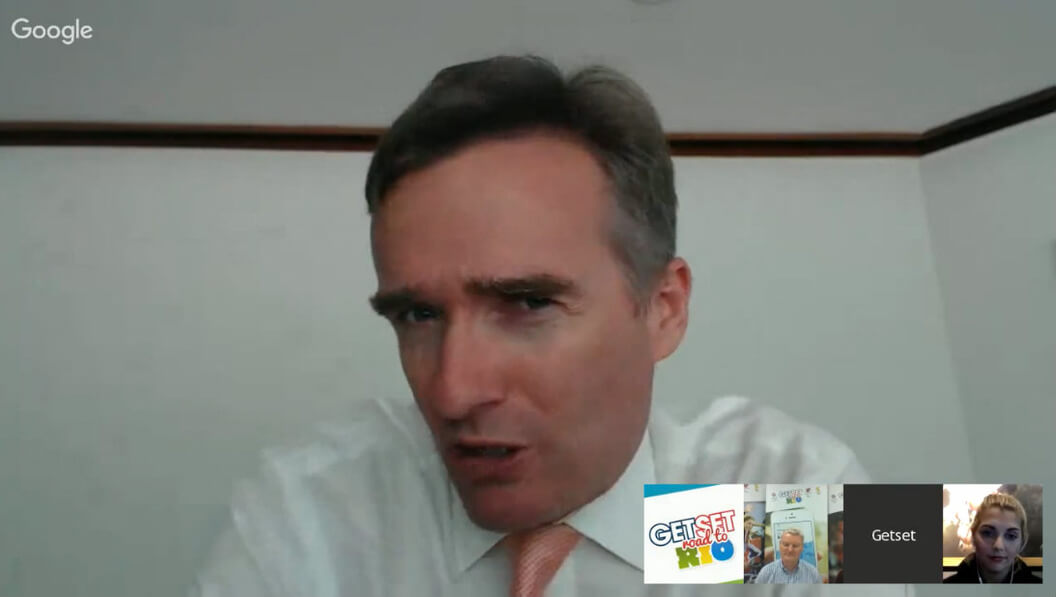 Transcript of video
In this Hangout we are talking about Brazil and the countdown to the Rio 2016 Olympic Games! Schools across the UK sent Get Set some excellent questions for our two Get Set participants. Thanks go to St Saviour CE Primary School, Cumwhinton School, Dalmain Primary School, Shepley First School and St Mary's High School who all emailed some excellent questions to ask our exciting guests.
Answering these questions, we had his Excellency Alexander Ellis, who is the British Ambassador to Brazil. Alex arrived in Brazil in July 2013 and as the Ambassador in Brazil, Alex represents Her Majesty the Queen and the UK government in Brazil. Joining Alex was Amber Hill who is an English sport shooter who specializes in the skeet. She has won a total of three gold medals in major international competitions. Amber is aiming to become the first British woman to win Olympic shooting gold after being named in a six-strong Team GB squad for the Rio 2016 Olympic Games.
Watch the hangout now to learn about Brazilian culture, food, drink and carnivals and to hear about the training and preparation that Amber has been doing in advance of the Olympic Games in Rio.
Check out more hangouts for more great interviews with Olympic and Paralympic athletes, Team GB and ParalympicsGB support staff and other exclusive guests!