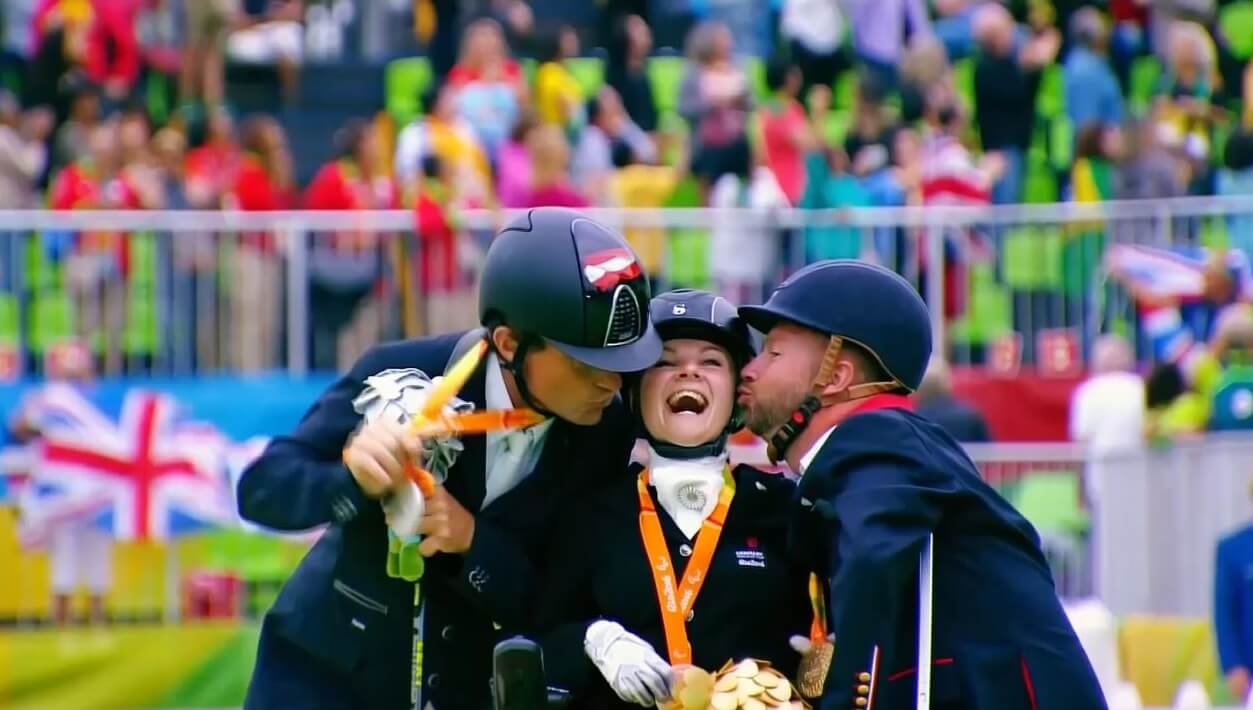 CURRICULUM FOCUS:
PE, PSHE, PSE, PD&MU, HEALTH AND WELLBEING
Our new series of interactive assemblies use film, presentations and active challenges to help get large groups of students inspired and moving! Each activity includes two differentiated presentations, films featuring Team GB and ParalympicsGB athletes, and student sheets that can be printed for the classroom. The resources are flexible and can be used in either an assembly or class group setting.
Can your students design a mascot for ParalympicsGB? Our latest Active Assembly uses active games, case studies and exclusive information to explore Olympic and Paralympic mascots, their design and purpose and presents the follow-up challenge to explore the Paralympic Movement and design a mascot for ParalympicsGB. What's more, if you send your students completed mascot designs to Get Set by 7 February 2020, your students will be in with a chance of their design being selected for a display at ParalympicsGB House in the athletes' village at the Tokyo 2020 Paralympic Games!
This resource explores how young Olympic and Paralympic athletes can inspire us to build healthy activity into our own lives, manage our time well and what we can learn from them that will help us reach our own goals. It is designed for use in either an assembly or in class and includes quick activities to get the whole class moving.
The Teamwork Activity resource focuses on the Winter Games, featuring exclusive interviews with Team GB and ParalympicsGB athletes and support staff. Students will explore the concept and value of teamwork and complete an active team challenge inspired by the Olympic and Paralympic Winter Games! The resource also offers the chance to explore the variety of job roles available within Team GB and ParalympicsGB and the skills and qualities required to be part of a team.
The Inspirational Activity resource explores the Paralympic Value of inspiration and will encourage your students to get active. Suitable for either a class or assembly setting, the resource builds on a film featuring Paralympic Champion Susie Rodgers MBE and Team GB Rugby Seven's star James Rodwell to explore the inspirational stories of the Olympic and Paralympic Movements and challenge students to get active in a new and creative way.