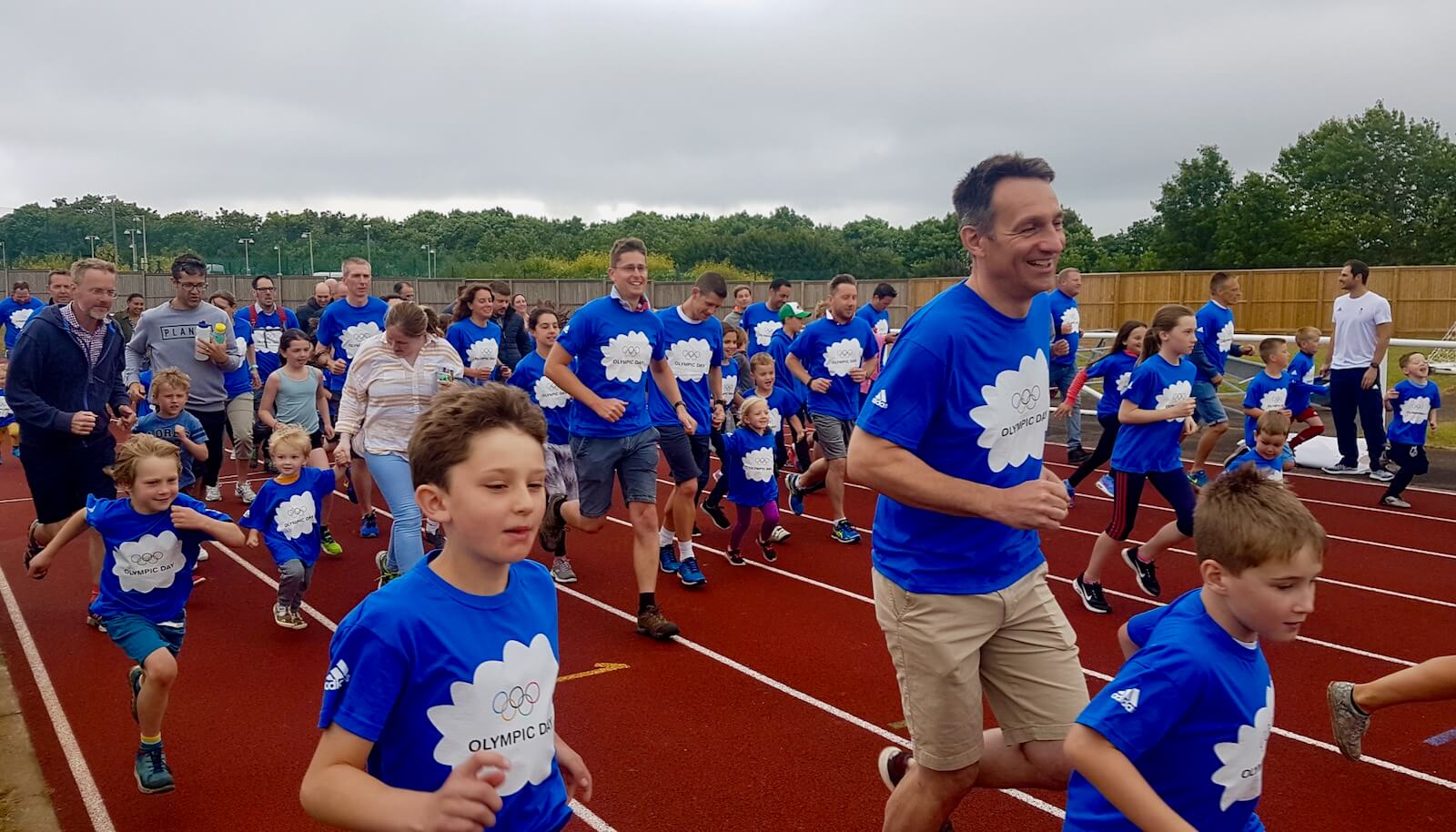 MOVE, LEARN, DISCOVER!
What could you and your class, school or group do to celebrate Olympic Day 2019? Get Set, the official youth engagement programme of Team GB and ParalympicsGB, wants to hear your plans! Share a showcase on the Get Set community page or tweet @GetSetCommunity using the #OlympicDay to tell us your ideas and you could win a class pack of exclusive adidas Olympic Day t-shirt packs to celebrate in style!
We'd love to hear from a range of schools and youth groups, with a range of different plans for either the day itself (Sunday 23 June) or the surrounding weeks. Could you give a sports day an Olympic Day theme? Learn more about another Olympic nation? Discover the joy of moving in a new and creative way? Let us know all your ideas!
There are limited t-shirt packs available, so check out our resources, get inspired and share your story by Thursday 13 June for a chance to win!
WHAT IS INTERNATIONAL OLYMPIC DAY?
International Olympic Day is a birthday celebration marking the founding of the modern Olympic Games by Pierre de Coubertin on 23 June 1894. Around the world people from all Olympic nations celebrate the day through one of its 'three pillars': move, learn and discover. Whether you get moving with a fun run, spend the day learning a sport or activity you haven't tried before (perhaps looking forward to Tokyo 2020 with some Radio Tasio exercises from Get Set's Tokyo Tens?), or discover more about the Olympic Movement, its history and Values, the goal is to promote participation in sport across the globe regardless of age, gender or athletic ability.
Get Set's free, cross-curricular International Olympic Day resources are jam-packed with new ideas, information and teaching materials to help you celebrate the day with your class, so check them out, find out more and get inspired!
WHAT IS GET SET?
Get Set is the British Olympic Association and British Paralympic Association's youth engagement programme. It was originally created as the official London 2012 education programme, to deliver against Lord Coe's vision to use the Games to inspire a generation of young people. Today the programme is centred around the Get Set website, which provides hundreds of free, curriculum-linked teaching resources, alongside exclusive opportunities and prizes, for teachers and leaders working with young people aged 5–19. It continues to aim to use the power of the Olympic and Paralympic Games to inspire all young people to fulfil their potential, build confidence and leadership skills and maintain healthy, active lifestyles
SHARE TO WIN!
Remember, whatever your Olympic Day plans, login/register and share your story by Thursday 13 June for the chance to win. What are you waiting for?