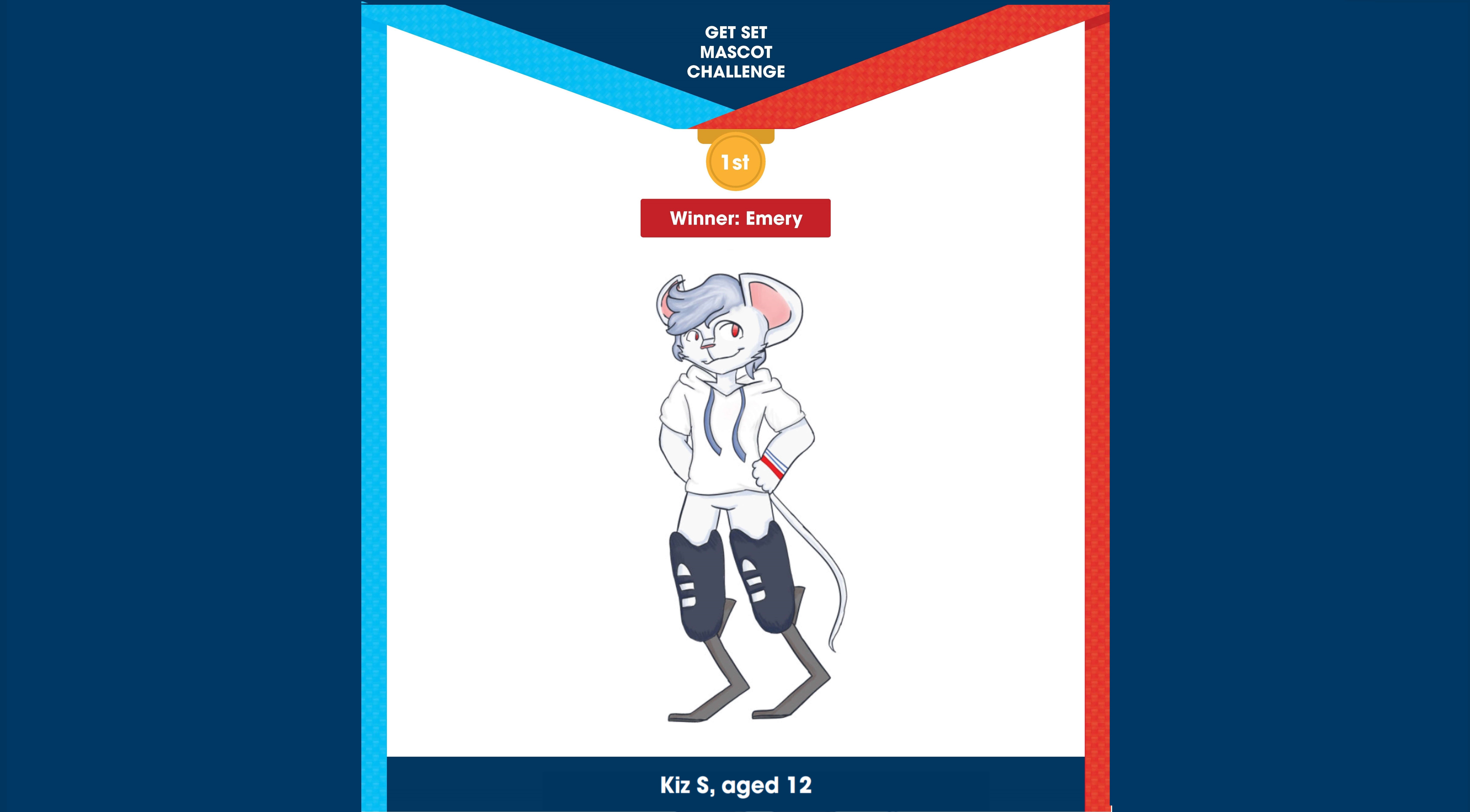 Thank you to everyone who entered the Get Set Mascot Challenge by designing a mascot for ParalympicsGB.
We had over 600 entries into the competition and were overwhelmed by the amazing creativity and quality of the designs, so congratulations to everyone who took part!
Our top 20 designs were selected by our judging panel, including art teachers, designers and members of the ParalympicsGB and Team GB team. The panel looked at every entries' design, mascot name and story to help with the very difficult job of narrowing down the entries to pick their favourites. These top designs were then sent to a team of ParalympicsGB athletes for the (even harder) job of picking one overall winner and first place runner up.
So, without further ado, we are delighted to announce that the lucky overall winner and runner up chosen by our ParalympicsGB athlete panel are Emery, designed by Kiz S aged 12 and Soar, designed by Casey C aged 8! Congratulations, your designs, alongside our other top 20 finalists, will be on display in the ParalympicsGB's Team Base at next year's Tokyo Games!
In addition to being displayed at ParalympicsGB's Team Base in the athlete village at Tokyo 2020 (now scheduled to be held next summer), all the finalists have also won an exclusive Get Set badge and the overall winner and runner up will also receive an exclusive piece of signed ParalympicsGB kit.
If next summer seems like a long time to wait to see our top designs, don't worry, you can view all of our top mascots in our finalist's booklet. Download the booklet below to take a look at our top 20 finalists, runner up and winner's designs!
Thanks and well done again to all our finalists and everyone who entered. Entry certificates are available to download here as a thank you to everyone who took part and, if you missed out on the fun this time, don't forget to check out our new Haiku Challenge resources and get enter your Games-themed poem by 28 May 2021 for the chance to win.