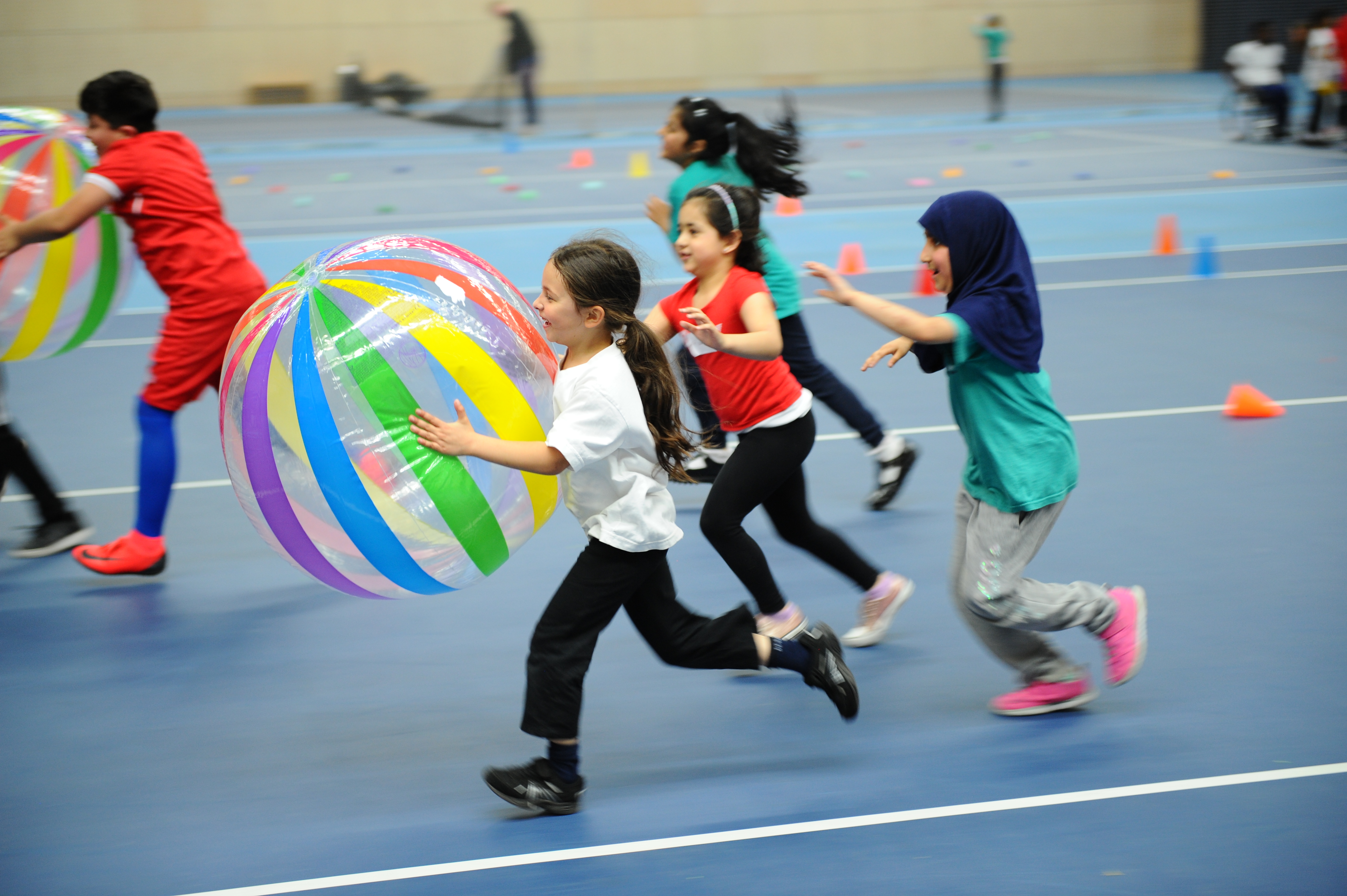 Travel to Tokyo is the new Get Set programme, supported by £2.6 million of National Lottery funding from Sport England and support from partners including ukactive. The official launch kicked off at Queen Elizabeth Olympic Park, with an all-star cast of Olympic and Paralympic athletes to inspire children and families to get active.
We were joined by two-time Olympic Gold rower Helen Glover MBE; five-time Paralympic dressage champion Natasha Baker MBE; 2016 Paralympic table tennis Gold medallist, Will Bayley MBE; London 2012 medallist Anthony Ogogo; Beijing 2008 medallist and London 2012 wheelchair basketball Paralympian Abdi Jama; and former Paralympic gold medal winning cyclist and rower turned Nordic Skier Rachel Morris MBE.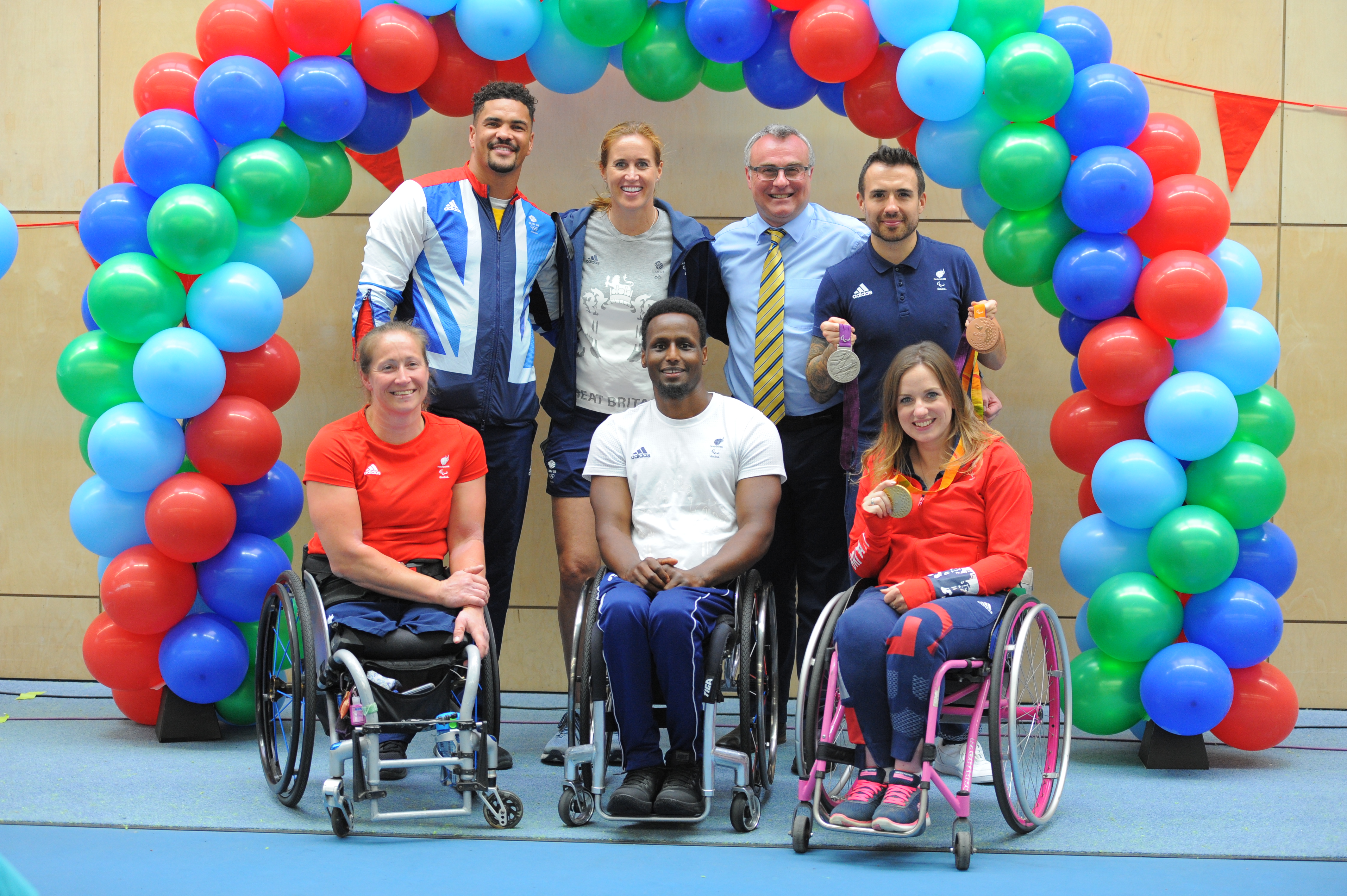 What is Travel to Tokyo?
Travel to Tokyo aims to inspire children aged 5–11 and their families to try new activities and get active together in the run-up to the Tokyo 2020 Olympic and Paralympic Games. By joining athletes on a virtual journey from London to Tokyo, participants will be in with the chance to win some fantastic prizes and exciting opportunities.
Helen Glover said: "Travel to Tokyo is such a good idea because it's involving young people and their families to get out of their comfort zone and try something new. As a new mother myself, it's so nice to see how everyone has come together to enjoy themselves in the run up to Tokyo 2020. It's brilliant!"
"I am so excited to be involved in the new Travel to Tokyo campaign," Natasha Baker said. "It's great seeing families and young people celebrating getting active and making the most of today. I can't wait to see families across England join in on this active journey to the Tokyo 2020 Olympic and Paralympic Games!"
Inspiring families
According to recent research carried out by Sport England, 4 in 5 young people are not doing the recommended 60 minutes of daily exercise recommended by the Chief Medical Officer. Sport England's vision is that everyone in England, regardless of age, background or ability, feels able to take part in sport or activity and to enjoy getting active. Therefore, Sport England has awarded National Lottery Funding to Get Set, the official Team GB and ParalympicsGB youth engagement programme, a grant to inspire primary school children throughout England to explore a range of new family-friendly activities and live healthy, more active lifestyles with the free Travel to Tokyo challenge.
Mike Diaper, Executive Director Children and Young People at Sport England said: "Sport England is delighted to be investing National Lottery funding that builds upon the success of Road to Rio and the Get Set Schools initiative to launch Travel to Tokyo. Our challenge is to turn the excitement and inspiration of international sporting events like the Olympics and the Paralympics into action by supporting more children and families to try new sports or activities and become regularly active.
This programme does just that, by creating a fun way for families to get active together, regardless of their level of experience. We know the importance of how working and playing together as family can build active habits."
The Travel to Tokyo programme is now available to all primary schools in England. The programme is funded by Sport England's 'Families Fund' which aims to increase activity levels of families with children aged 5 to 15 and deliver positive experiences to support families to be active together throughout the week.
Get involved
You can find out more and start exploring the resources at getset.co.uk/travel-tokyo