ACTIVITY INFORMATION
Recommended age group: 7–11
Time required: two (or three) 45–60 min sessions
Equipment: Plan your advertising campaign activity sheet, computer design or film facilities per group. Tennis rackets and balls (optional).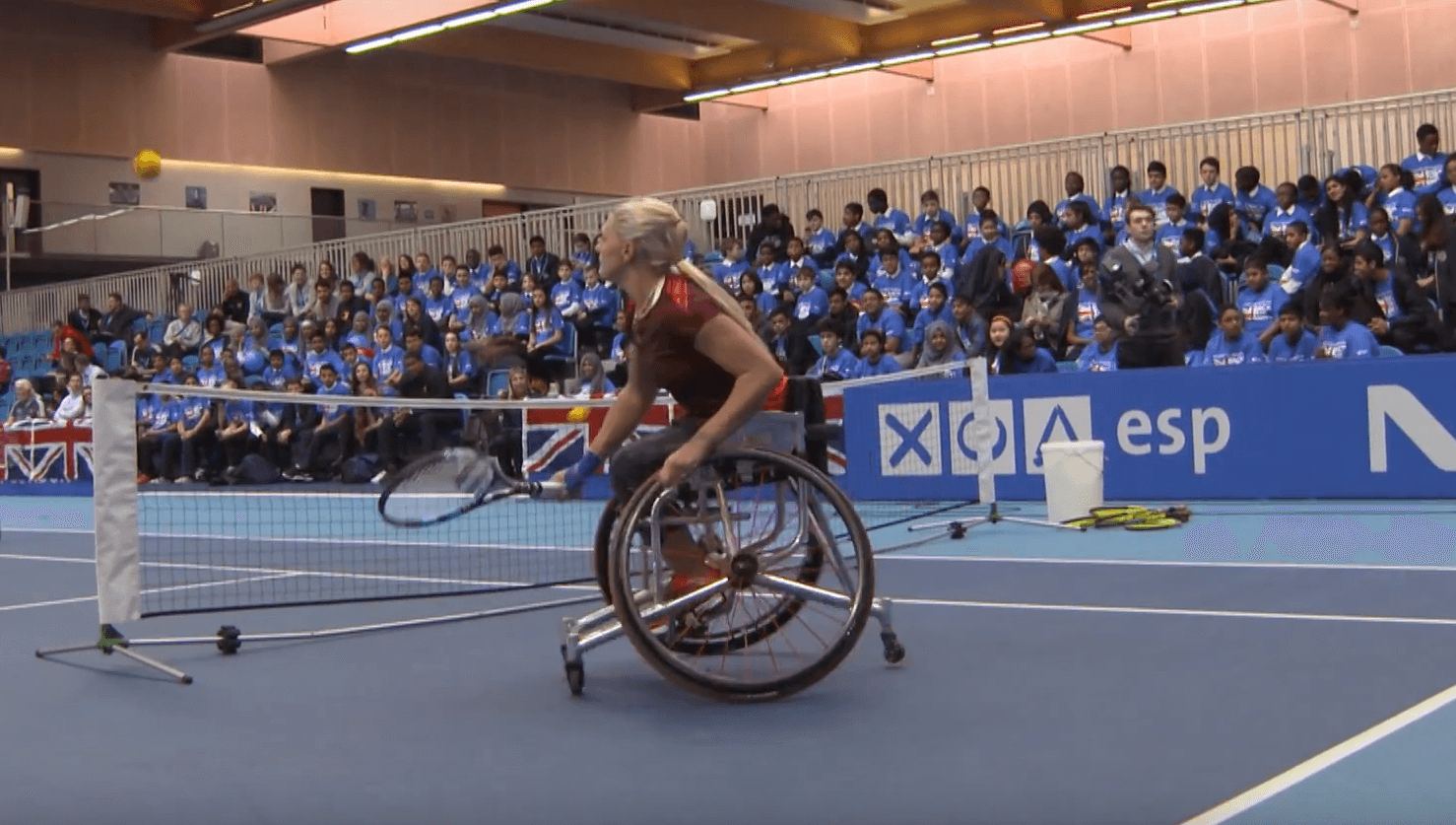 ACTIVITY IDEA
Part one: research
Introduce tennis (including wheelchair tennis) to your students. You can use the video above, or get active and have a go yourselves.
Introduce the tennis advertising campaign activity and objective. Using the planning worksheet, students can start developing one or more of:
• a short video to form a 30-second 'TV advert'
• a storyboard for a video advert
• a poster campaign
• a text-based leaflet, magazine or newspaper feature.
Top tip: Encourage students to think about the structure of their film, for example a 30 second film could include four clips of five seconds and one of 10 seconds.
Ask the groups can carry out independent research into tennis (activity sheet part 8) and map out a rough plan of their advert.
Part two: creating an advertising campaign
Encourage children to use their worksheet ideas and to keep messages simple and punchy. The campaigns should be informative, fun and exciting.
Top tip: Remember students can make use of the Tennis advertising example images presentations and clips from Tennis Foundation films to create their campaigns.
Once finished, groups can present their ideas to the class for discussion and constructive feedback. The final videos can also be shared with the class or presented by students in a special assembly.
MAKE IT ACTIVE
Play tennis in PE to help students capture what is exciting about the game.
Students can take photos of each other playing tennis for leaflets or posters, attempting to reflect the speed and thrill of the game.
EXTENSION
Let children research where they can play tennis locally then list the venues on a special mini-poster. If there are any events taking place at the venue, ask children to help promote them or find out if there are any summer or after-school clubs.