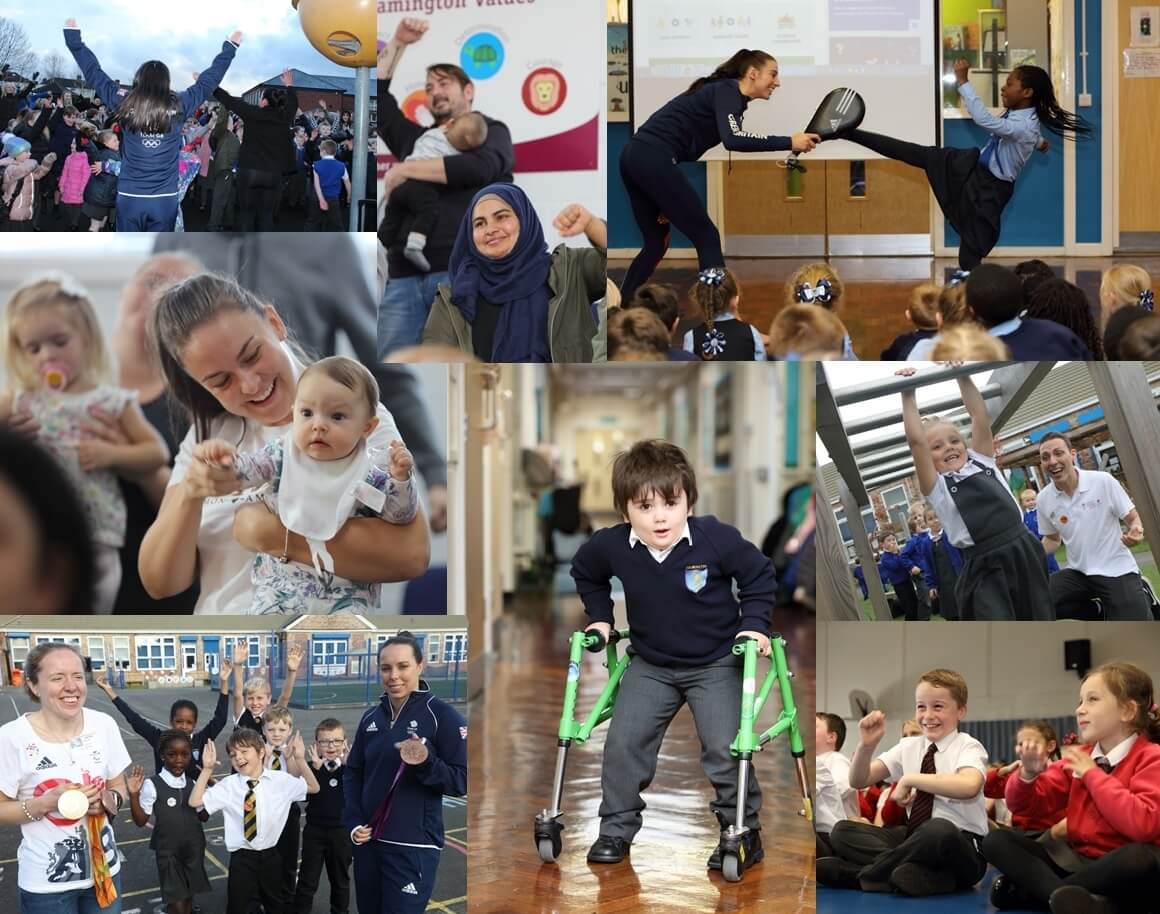 WE DID IT!
やった! Yattā!
What a journey we've had so far!
In October 2018 Get Set, in partnership with Sport England, launched a pilot of a brand-new challenge aimed at getting children aged 5–11 active with their families. Travel to Tokyo was piloted across the Autumn term and into January, challenging Merseyside families to try new things, get active together and have fun. Children and families logged activity to our special website platform, working to beat weekly personalised team targets and win prizes. Here we share what Get Set has learnt from the pilot, our favourite moments, the Travel to Tokyo participation certificate and also announce our final pilot winners!
An outstanding 10,663 activities have been logged as part of the Travel to Tokyo challenge. This number was achieved by a fantastic effort from schools, pupils and families all across Liverpool and Merseyside to build their activity levels throughout the pilot. With the help of some inspirational team leaders, and the support of our Travel to Tokyo athlete ambassadors Beth Tweddle MBE, Lora Fachie MBE, Bianca Walkden and Jack Hunter-Spivey, we have seen activity levels increasing in all teams. From the 146 activities logged in first two weeks of the pilot, we have built to 1,463 activities logged in the final week alone!
We haven't just seen the number of activities increasing, but have also seen more and more friends and family get involved – with 4,480 family sessions logged throughout the pilot. We have also seen a fabulous range of activities logged, from kick boxing and a conker trail, to swimming, football, an active head shoulders, knees and toes dance (in French!) and the free morning wake and shakes led by one of our Travel to Tokyo leisure centre partners, Volair. We have certainly seen there is no end to the different, creative ways we can get active!
Last, but by no means least, we have been having fun! 91% of activities logged on the challenge were recorded as happy by participants. We hope all teams are well on their way to creating life-long new habits!
THE FINAL WEEKLY WINNERS
In the final week of the Travel to Tokyo pilot we asked teams to go for gold and double there previous week's number of activity sessions. Our teams did not disappoint, with 26 teams meeting their target. Our randomly selected winning teams are:
Team 3S, Corinthian Community Primary School – Team pack of kites
Team Gagarin, Ravenscroft Primary School – Team pack of kites
Team 1O, St Joseph the Worker Catholic Primary School – Team pack of foam dice
Team, Year 6, The Trinity Catholic Primary School – Team pack of foam dice
We also asked team leaders to nominate pupils or families who had put an extra special effort into the Travel to Tokyo challenge. Our first nominees have already been awarded their prizes (which will be sent out soon) – congratulations to everyone nominated! Team leaders, if you have any further nominations, please get in touch by Friday 8 February to give them the chance of winning an extra Travel to Tokyo goody!
WHAT'S NEXT?
The pilot may be over, but the Travel to Tokyo challenge is not at an end! The Travel to Tokyo website is going to remain live for teams to continue to log and track their activity and we hope it will continue to inspire your pupils to stay active. We hope to be relaunching the programme nationwide in the summer with a fresh range of weekly goals and prizes on offer, so in the meantime celebrate your success so far, keep active and send us your thoughts!
Celebrate and reflect
Team leaders, take some time to congratulate your pupils and reflect on your achievements so far! Download our pilot participation certificate to reward your team for all their work and take a look at your team dashboard to discuss and complete your team's record of achievement.
Keep going!
Keep getting active! Keep running, dancing, dog walking, playing and spinning along the Travel to Tokyo challenge – remember all activity counts! As a class, set your own team goals to consider and keep using the Travel to Tokyo website to log and track your activity.
Send us your thoughts
If you have been taking part in the pilot, whether as a team leader, pupil or family member, please send us your thoughts and your stories about taking part. Get in touch, or upload a showcase about your experiences. We will use these experiences to help us as we look to take the challenge nationwide in the run up to the Tokyo 2020 Olympic and Paralympic Games. What's more, any tweets or showcases shared before 8 February will be in with the chance of winning some extra Travel to Tokyo goodies.
GO FOR IT!
がんばって! Ganbatte!